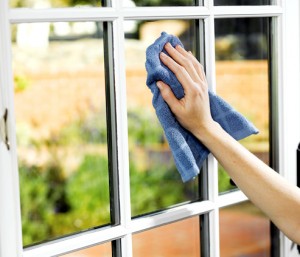 There are situations in which the general dusting and wiping cannot bring the property back in order and make it look at its finest again. This is when a proper and deep cleaning should be applied in order to remove all traces of dust and grime. Nowadays people are so busy that they can hardly find time to do a thorough house cleaning on their own. Even if the house is cleaned on a regular basis, there are always bits of dust and specks of grime hiding in the nooks and crannies.
Reliable Deep Cleaning in London
This is the time when some professional help might be required.
Our well-trained team of professional cleaners is at your disposal to make your whole property shine from top to bottom. Our service includes deep cleaning of all floors, doors, door frames, skirting boards, fixtures, windows and window sills.
All kitchen appliances, cupboards and drawers are deep cleaned inside and out, and all work surfaces – dusted and wiped. All carpets will be vacuumed and all bare floors – mopped. Please note that our checklist is customisable so feel free to include or exclude tasks.
Choose us because:
We are open from Monday to Sunday
Our customer service is excellent
Our prices are reasonable
Our housekeepers are background-checked, competent and qualified
Our cleaning sessions are done with attention to detail
Customer satisfaction is guaranteed
We never compromise on quality
We always pay attention to the smallest details and we will properly and deep clean your property from top to bottom without leaving anything behind. Our team will be prepared to correct any situation that may arise and provide you with the best possible result.
If you would need also a professional steam cleaning of your carpets and upholstery, just give us a call and we will be able to organise it for you quickly, efficiently and at a competitive price.
Find Our Services in:
House Cleaning Bayswater
House Cleaning Chiswick
House Cleaning Walthamstow
House Cleaning Chelsea
House Cleaning Mill Hill
House Cleaning Hendon
With us you will be completely sure that your home will be cleaned, sanitised and turned into a safe environment for you and your most beloved ones.
We are available 7 days a week, with no extra charge for appointments arranged during the weekends. All you need to do is give us a call and let us do the rest!
I liked the attention to details that the cleaners paid to every room. I must admit that no other deep cleaning service has given me such efficient results. I think this is the cleanest my home has been in a while. I have decided to keep using this deep cleaning service, it is amazing.
– Elaine
They cleaned my apartment so good that I could even see where the old pictures and furniture had been positioned. Now that the house is so clean and I see all of the traces of the previous inhabitants I think I might do a renovation. I could not be more grateful for this deep cleaning service.
–George
As I am too busy at work, I do not have the time to spare for cleaning but I know I can always trust this company and their cleaners.