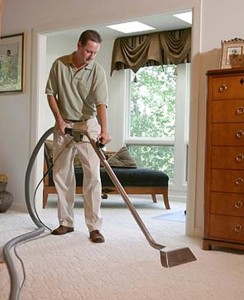 The regular vacuuming of your carpet is a must which prolongs its life but when it comes to the healthy condition of your piece, a professional care should be applied.
The sad truth is that your carpet is home to tons of bacteria, allergens, dust mites and germs. If you don't get your carpets professionally cleaned on a regular basis (at least twice a year), this will allow them to spread around your entire home and put your health in danger. Many common illnesses can be avoided with a regular cleaning of your carpets. The most efficient way for cleaning and sanitising carpets is the so-called hot water extraction method.
Why choose us:
Our hot water extraction method eliminates dust mites, allergens, bacteria and other detrimental contaminants.
Affordable prices
Hard-working, competent and background-checked technicians
Availability seven days a week
Coverage of whole London and nearby areas
Excellent customer care support
Flexible working hours
Customer satisfaction guaranteed
Two payment options (cash and bank transfer)
Rug and Carpet Cleaning Services London
Our technicians are trained in the field of carpet cleaning and know how to restore your pieces to their natural condition. They will deep clean your carpets through hot water extraction which is thought to be the most efficient cleaning method. It involves injection of heated water and cleaning solution deep into the carpet fibres. Then, the combination of cleaning solution and grime are extracted by a powerful machine. The carpet is left bright, clean and almost dry.
The method is safe for many different types of carpets so there is nothing for you to worry about. We know how to take the best care of your pieces without causing any damages.
We, as one of the leaders on the market, aim to provide our customers with high quality services at reasonable and competitive prices. This is why we use only top of the line 400psi steam and hot water extraction machines. Because it is impossible to extract 100% of the water, we are able to provide another solution. We have fully equipped our cleaners with the best and the most modern machines on the market, providing the option to extract approximately 95% of the moisture at the end of the cleaning. By doing this, the drying process should take only about 2-3 hours to dry (depending on thickness of the carpet).
What customers think about our carpet cleaning service:
We use this company's carpet cleaning services for the second time and we are very delighted with the work of the staff. They removed the stains and grime from our carpets without leaving any trace. Excellent services which we recommend to everyone who needs professional carpet cleaning.
The last tenants left my flat in a terrible condition especially the carpets. We called this company and the guys succeeded to clean them professionally and thoroughly. After they finished work, the carpets were rid of all stains and grime and now look much better. Thank you very much for the professional work.
I loved how hard those cleaners worked and the outcome, of course, was more than just satisfying. Also, the price I paid for this professional service was very affordable.