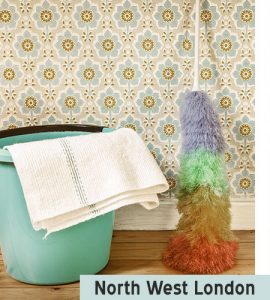 Working households are not able to spend the required time in order to clean their property. The irony is that working people are so busy that in spite of themselves, they do not have the time left for domestic cleaning. Here is when the one off house cleaning in North West London services come in handy. We understand that time is important for all and therefore our services come time bound so that you can manage both, a perfectly clean home and your schedules conveniently.
The one off cleaning services we provide have an hourly rate that can be and they can avail them as per their convenience, be it daily or once in a while, as suited.
Domestic Cleaning North West London
We usually start by identifying the cleaning needs of the clients. This helps us in advising the best possible service that we can provide them with and also the amount of time such customized cleaning activity should take. Our clients in North West London can tweak their cleaning requirements as per their needs and their budget plans. We provide our customers with a range of offerings that include a one off cleaning service to the daily routine clean ups required in a household.
The cleaning staffs provided receive specialized training and are experts in using the latest cleaning equipments we provide to them. They are also fully covered for any accidents or injuries that might occur during the cleaning activity.
It is always advisable to choose professional cleaning services over the house maids that are available. They definitely come in for a cheaper rate but the risk of hiring the cleaning maids is much higher because in case of any kind of loss, they can't be held liable while cleaning service provider are under legal bindings and the chance of occurrence of losses is much less. Also, professional cleaners assume complete responsibility of any injury, spoilage, or loss of articles while they are at work. It is also easier to get hold of a company than an individual.